Our products developed by our experienced technical team in safe environment of company. Our target is to provide best quality products to clients which is remarkable in industry.
To meet the global demand we take care at every stage right from raw material purchase to finished goods. Our quality assurance team is trained and well experienced. We have lab area with modern equipments like profile projectors, surface testers, etc. We have established separate department for final inspection.
We assure that all parts supplied by us are compatible and interchangeable with the corresponding original part and all critical dimensions and tolerances are in accordance.
Quality Policy
Our Prime Focus is the satisfaction of our Honorable Customers & our Prime Motto is to meet customer's requirements effectively & creating values for all, our customers & our Company & to Society.
We are committed to manufacture & deliver consistently, quality engineering brass components and services to the customer.
We are committed to pursue Excellency through continuous improvement in all areas of business processes and to distinguish ourselves by the quality, delivery & cost efficiency of our products & services, with the total Involvement of our employees.
We thrive to understand and fulfill, with quick response the changing needs of the customer time to time.
We are committed to adopt & Implement Latest World Standards, Techniques & systems for ensuring Total Quality Control.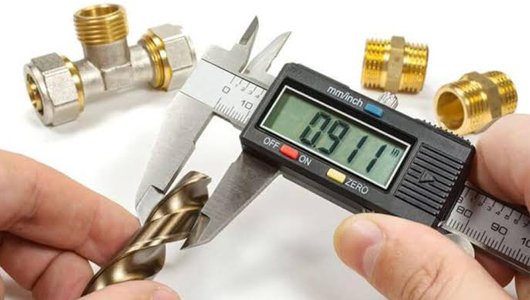 Quality Testing Facilities
Spectrometer
Germany Make 19 Channels Direct Reading Optical Emission Spectrometer.
Microscope
Computerized Microscope with upgraded software for measurement of grain size.
Profile Projector
50 x 50 mm measuring range with advanced digital readout system for two axes. Least count 5 Microns.
Conductivity Tester
With measuring Range 10% to 102% I.A.C.S. (International Annealed Copper Standard) with accuracy of +/-1% IACS.
Vernier & Micro Meter
With measuring rang for Precision parts.
Gauge
measuring rang for thread pitch.